About us


OUR STUDIO UPHOLDS THE HIGHEST
LEVELS OF PROFESSIONALISM
Our artists treat their job with inspiration
and creativity, regularly finding unique
and interesting solutions.
We are able to realize any task thanks
to broad expertise and ongoing innovative
technology training.
GRAPHICS
Design of graphic artwork for events (concerts, conferences, forums, shows).
Creation of video scripts. Color correction. Hero branding.
DESIGN
Illustrations for books, brochures, posters (2D, 3D).
Any product design and packaging. Interior design visualization, static renderings, architectural objects and environments, texturing, lighting.
ANIMATION
Production of animated 2D videos and 2D infographics.
Production of 3D video clips, 3D character models, sculpting, rigging, architectural object model.
Portfolio

graphics • design • animation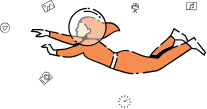 Latest news